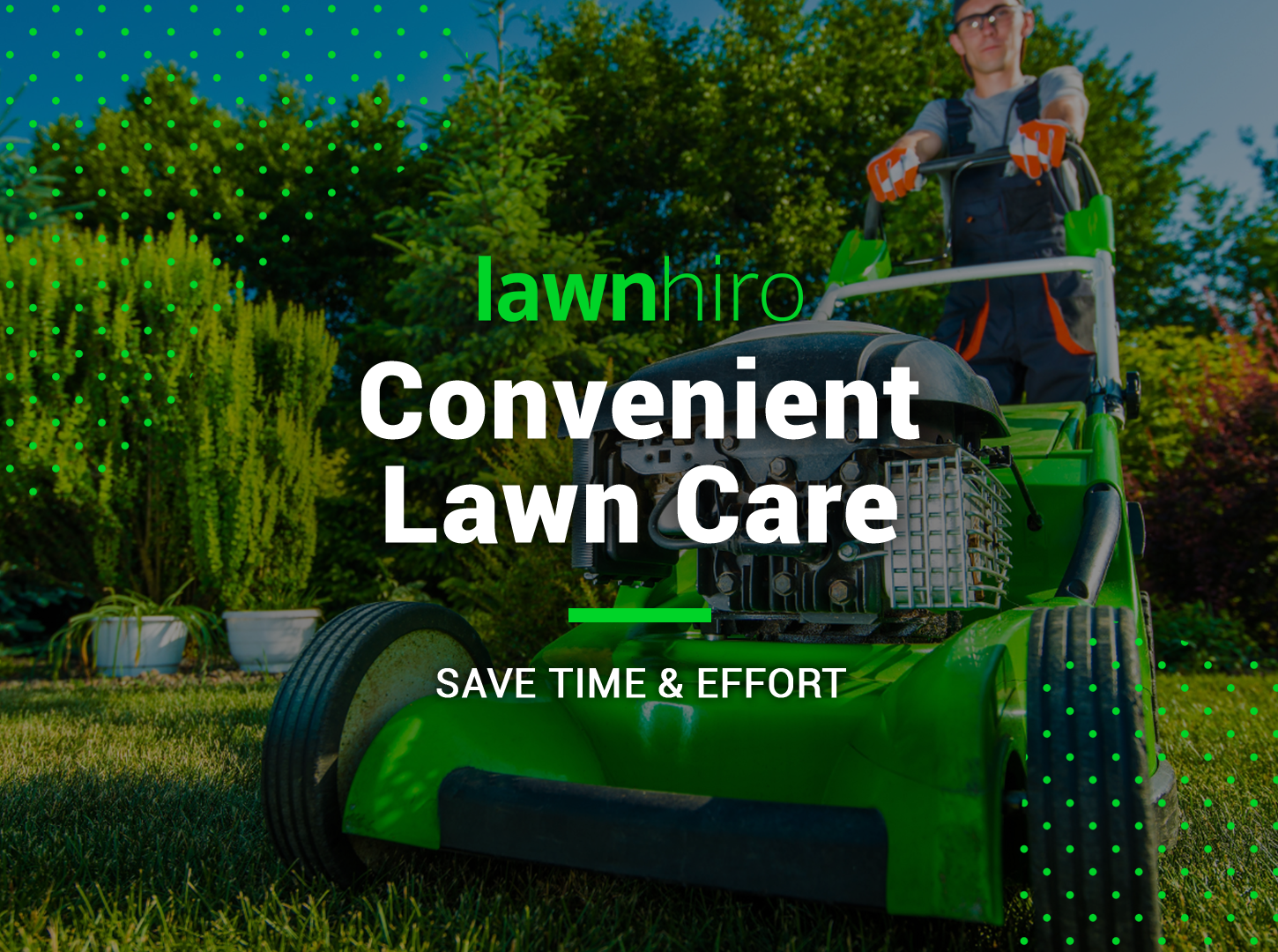 ---
Convenient Lawn Care: How Lawnhiro's Same-Day Service Saves You Time and Effort
---
If you're anything like us, you know that maintaining a lush and vibrant lawn takes time, effort, and a whole lot of love. But what if we told you that you could have a stunning lawn without breaking a sweat? Say hello to Lawnhiro's convenient lawn care service – the game-changer your lawn has been waiting for!
Why Convenience Matters in Lawn Care
Let's face it, life can get pretty hectic. Between work, family, and everything else on your plate, finding time to care for your lawn might seem like a never-ending battle. This is where Lawnhiro steps in to make your life easier and your lawn healthier. Our same-day service is designed with your busy schedule in mind, ensuring that your lawn gets the attention it deserves without disrupting your life.
Say Goodbye to Waiting Games
Gone are the days of waiting around for your lawn care provider to show up. With Lawnhiro, convenience isn't just a buzzword – it's our commitment to you. Imagine waking up on a Saturday morning with plans to enjoy your day, only to realize your lawn desperately needs a trim. No worries! With our same-day service, you can request assistance and have a friendly lawn care provider at your doorstep before you finish that first cup of coffee.
Efficiency Meets Excellence
You might be wondering, "Can same-day service really deliver quality results?" Absolutely! At Lawnhiro, we take pride in our team of experienced lawn care providers. They're not just mowing machines – they're your neighbors who understand the necessity of quick and convenient lawn service. Whether it's a precise mow, snow removal, or lawn aeration, our crew knows how to get the job done right, and they do it efficiently.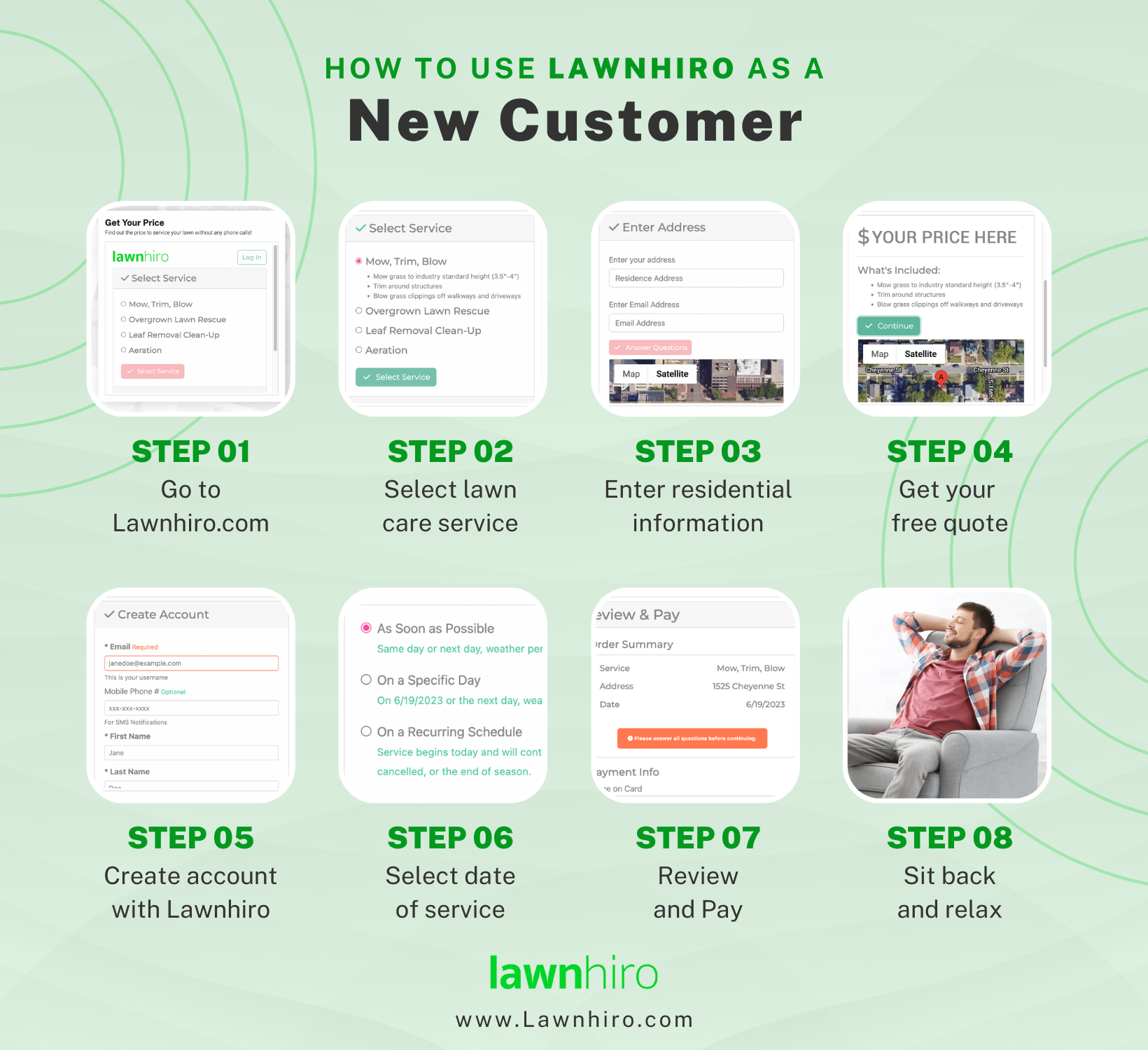 How It Works: Your Hassle-Free Lawn Care Solution
Go to Lawnhiro.com

Visit our website at www.Lawnhiro.com and find the "Get Your Price" form located towards the top of the home page.

Select Service
Enter Residential Information

Enter your street address, email address, and let us know if your property is a corner lot.

Get Your Price

Click "See My Price" to find out the cost of servicing your lawn.

Create Account with Lawnhiro

Create your account by filling out some basic contact information, selecting a password, and clicking "Create My Account".

Select Date of Service

Review the Service Details section and choose the date you'd like the service to be performed.

As Soon As Possible
On a Specific Day
On a Recurring Schedule (Every 7 Days, Every 10 Days, or Every 15 Days)

Review & Pay

Review your order, enter your payment information, and click "Submit Order."

Sit Back & Relax

You will receive email notifications with the expected arrival time and date from a provider who has claimed your order.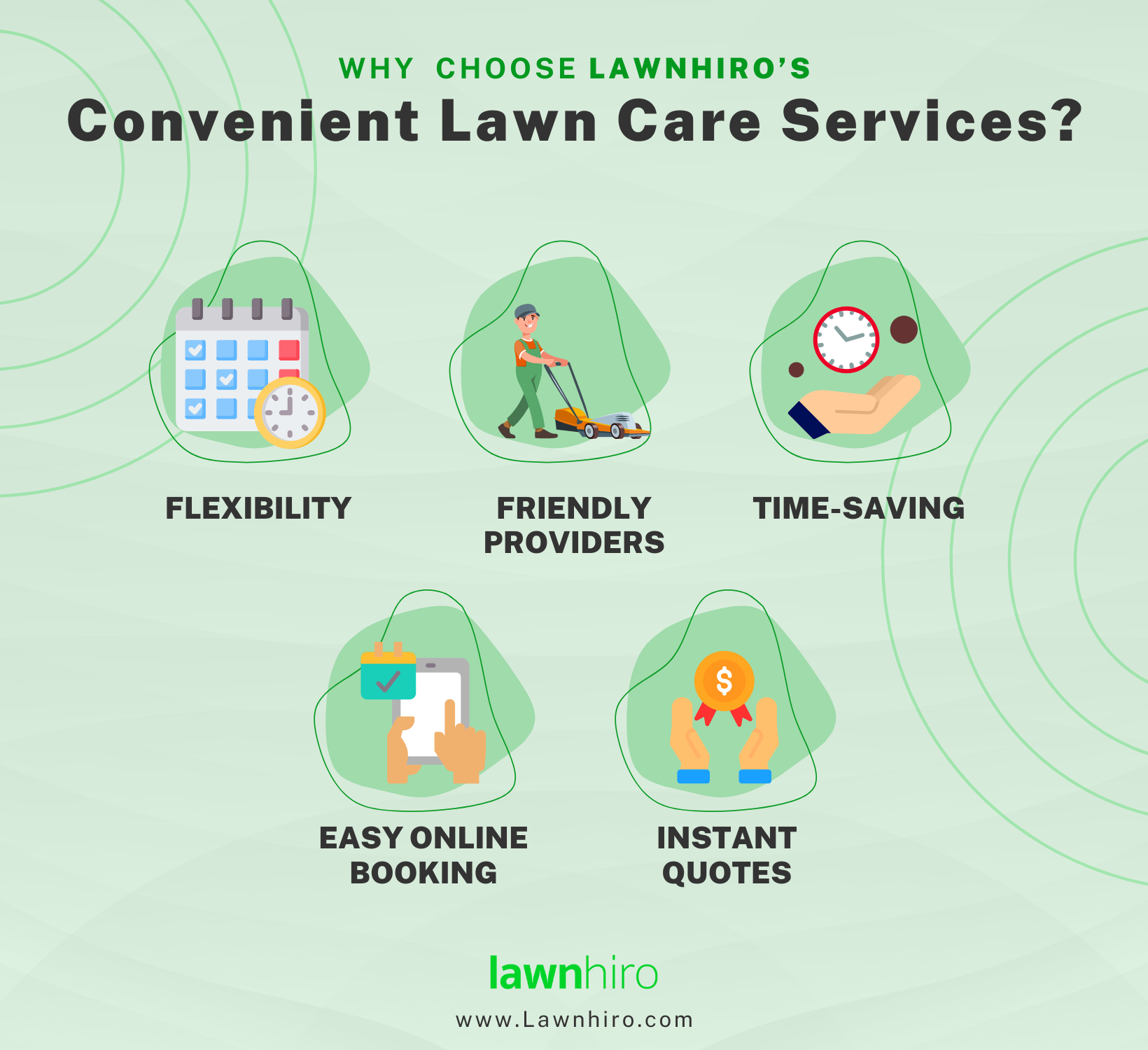 Why Choose Lawnhiro's Convenient Lawn Care Service?
Flexibility: Life happens, and we get that. Our same-day service offers you the flexibility to address your lawn care needs whenever it's convenient for you.
Friendly Providers: Our team consists of local providers who know the ins and outs of lawn care. They'll get the job done within no time.
Time-Saving: No more waiting around for appointments or spending your precious weekends on lawn care. With Lawnhiro, you'll be amazed at how much time you can save.
Easy Online Booking: Say goodbye to phone tag and endless calls. Our online booking system is designed to make scheduling a breeze.
Instant Quotes: Transparency matters. Our instant quotes ensure you know exactly what you're paying for, right from the start.

Experience the Lawnhiro Difference
Convenient lawn care isn't just a luxury – it's a necessity for those of us with busy lives. With Lawnhiro's same-day service, you can have a perfectly manicured lawn without the hassle. Why wait? Experience the convenience for yourself and take the first step towards a healthier, happier lawn. Your lawn deserves it, and you do too!
So, are you ready to unlock the magic of hassle-free lawn care? Get your quote today and let's transform your lawn, one day at a time.
---