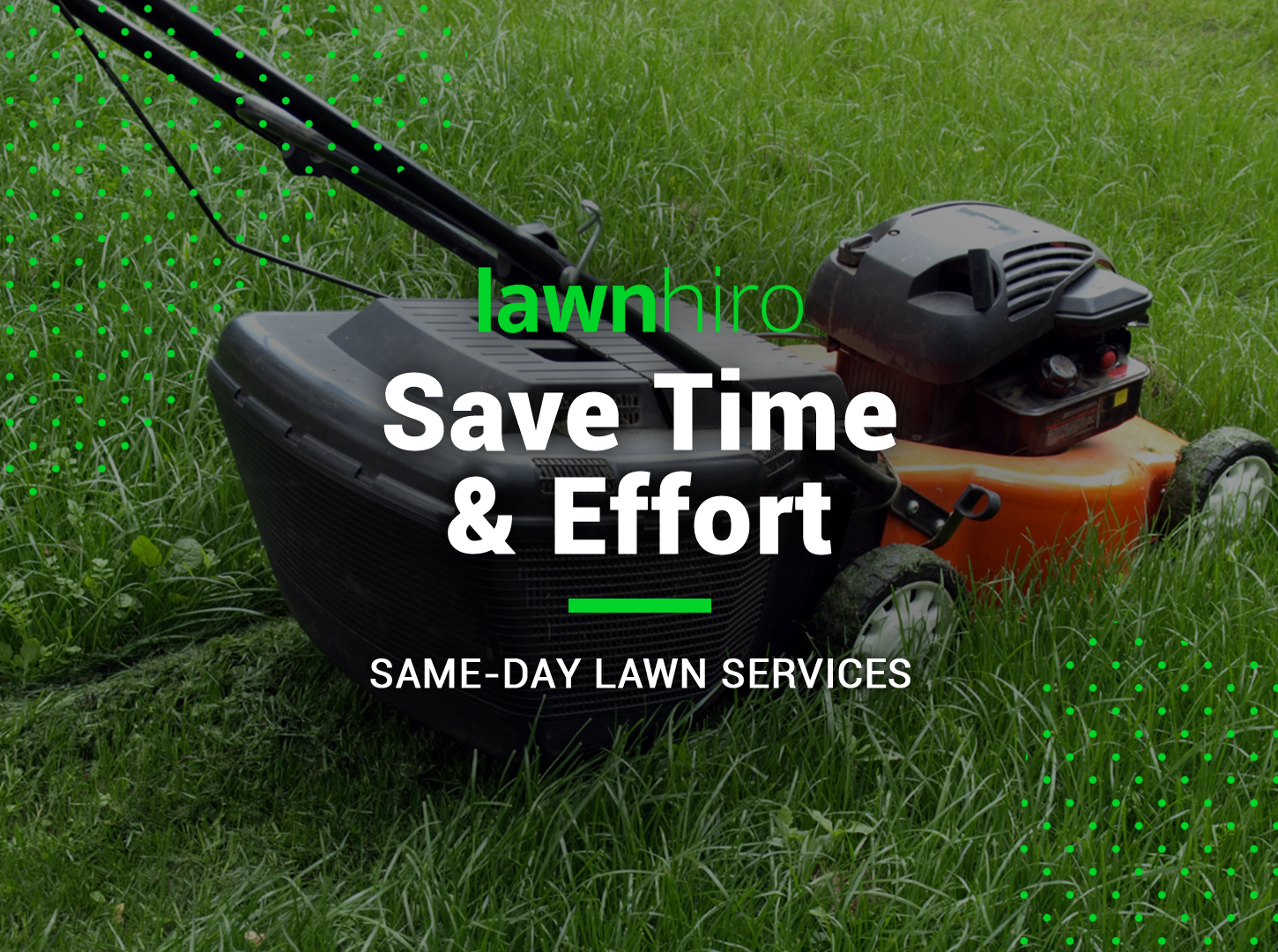 ---
How Same-Day Lawn Service Saves You Time and Effort
---
Picture this: it's a bright and sunny morning, and you're sipping your favorite cup of coffee while gazing out at your lawn. Suddenly, you realize that your lawn is in need of some serious TLC. You might feel the urge to grab your gardening gloves and equipment, but wait! Why not let the friendly providers at Lawnhiro take care of it for you?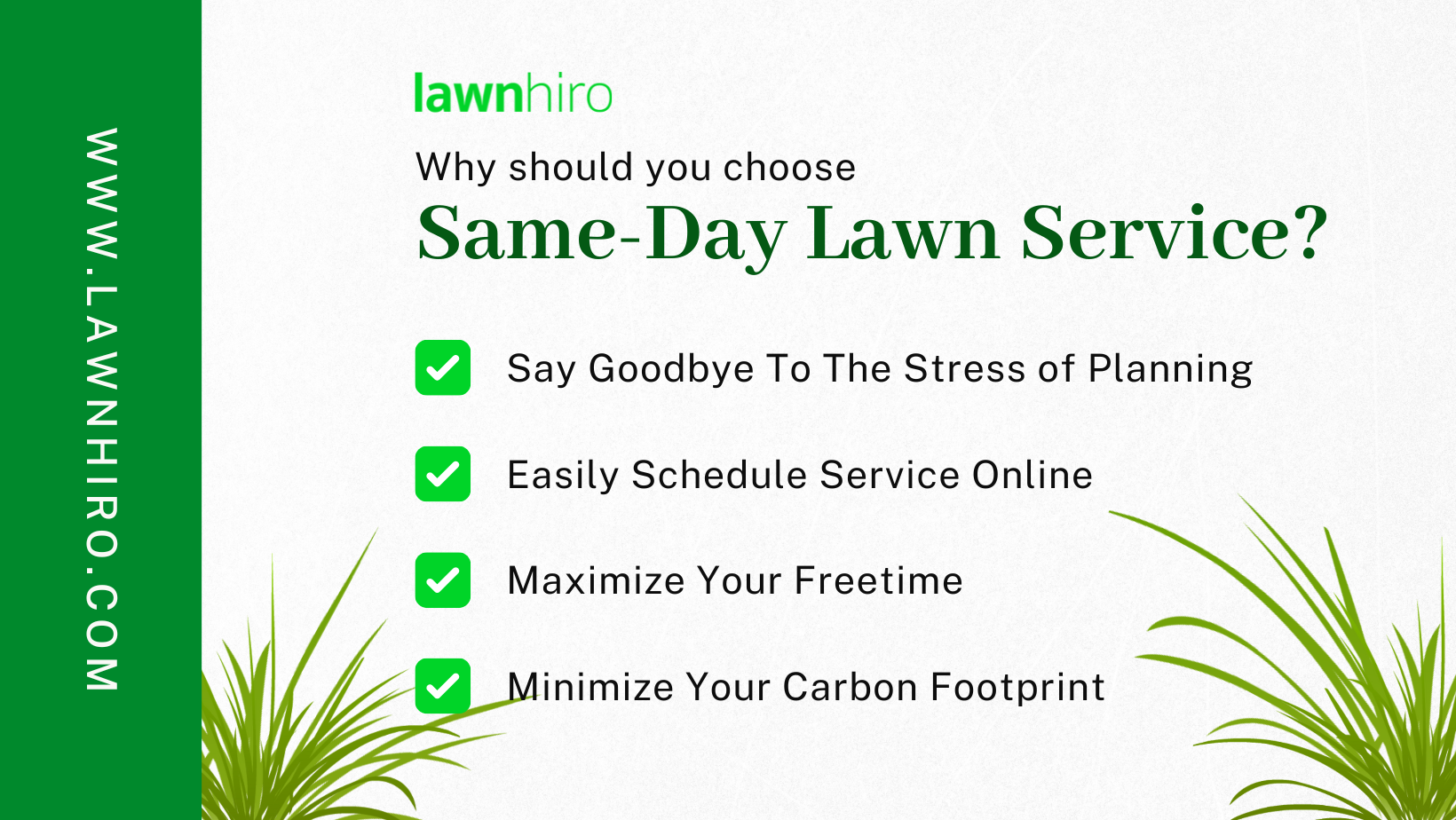 Instant Relief with Same-Day Lawn Service
Time is of the essence, and with Lawnhiro's same-day lawn service, you can bid farewell to the stress of planning and waiting. Whether you're hosting an impromptu gathering or simply want your lawn to look its best, our team of dedicated providers is at your service, ready to transform your outdoor space in no time.
Effortless Scheduling and Convenience
We've all been there – juggling work, family, and social commitments can leave little room for lawn care. That's where Lawnhiro steps in. Our user-friendly online platform allows you to schedule same-day lawn service with just a few clicks. No more lengthy phone calls or waiting for callbacks. Our intuitive interface lets you choose the date and time that suits you best, putting you in control of your lawn care journey.
Maximizing Your Free Time
Imagine spending your weekends enjoying quality time with loved ones or pursuing your favorite hobbies, instead of wrestling with unruly weeds and overgrown grass. With same-day lawn service, you can take back your precious free time and focus on what truly matters to you. It's not just about having a gorgeous lawn – it's about reclaiming moments that make life special.
The Green Benefits
Lawn care is more than just aesthetics – it's about contributing to a greener environment. Regular lawn maintenance not only enhances the visual appeal of your property but also supports local ecosystems. With Lawnhiro's commitment to sustainable practices, you can feel good about nurturing your lawn while minimizing your carbon footprint.

Ready to Transform Your Lawn?
Are you ready to experience the convenience and efficiency that come with Lawnhiro's same-day lawn service? Say goodbye to the old ways of lawn care and embrace a new era where your lawn gets the attention it deserves, exactly when you need it. It's time to take the first step toward a stress-free lawn care routine – schedule your same-day service with Lawnhiro today!
---