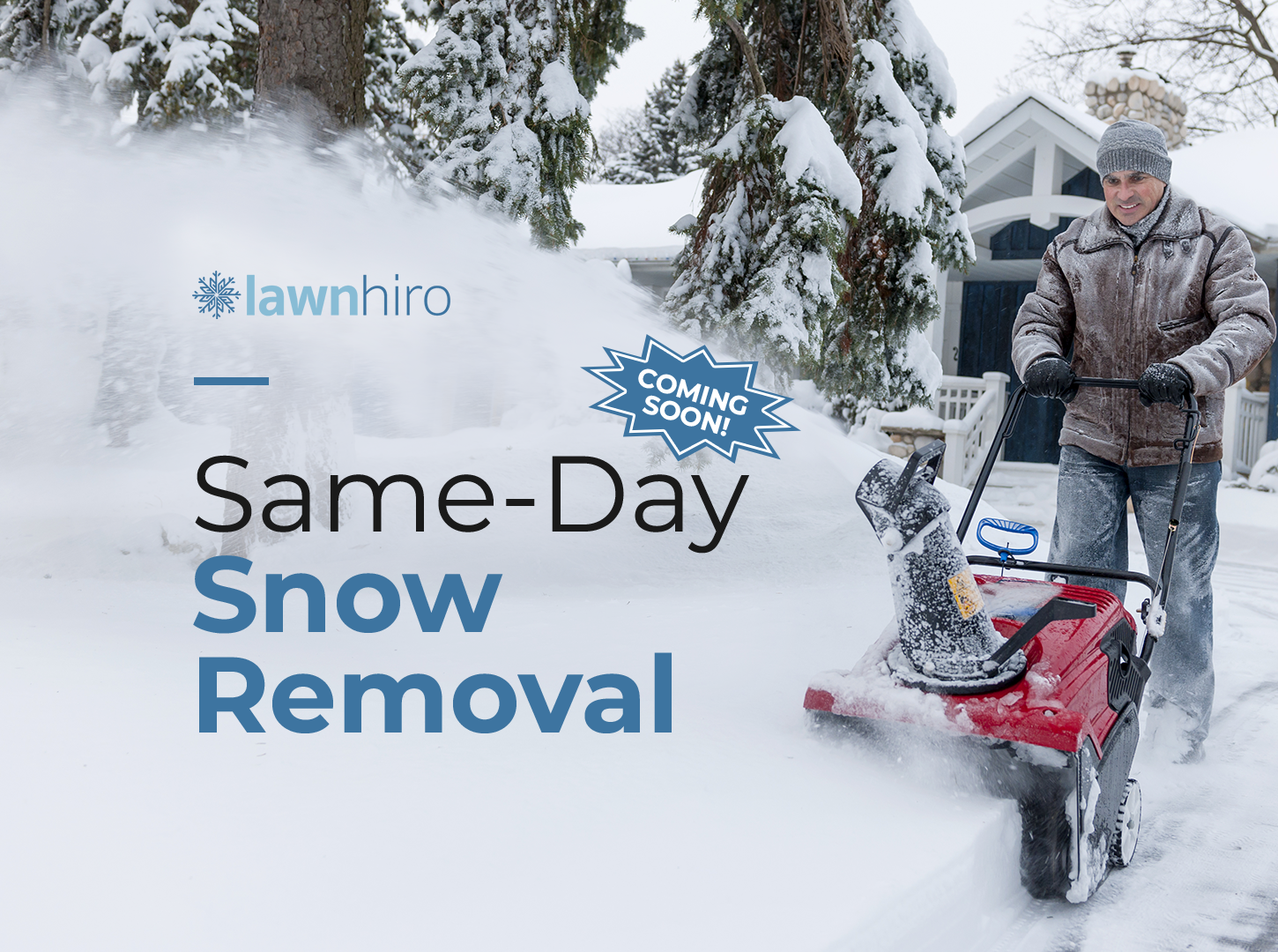 ---
Why is it important to remove snow?
---
Struggling to remove snow from your sidewalks and driveway? Let Lawnhiro help with our same-day snow removal services, coming soon in the next few weeks! Snow removal is crucial for ensuring the safety of walkways and driveways during winter, and Lawnhiro makes it effortless for you if you're unable to do it yourself.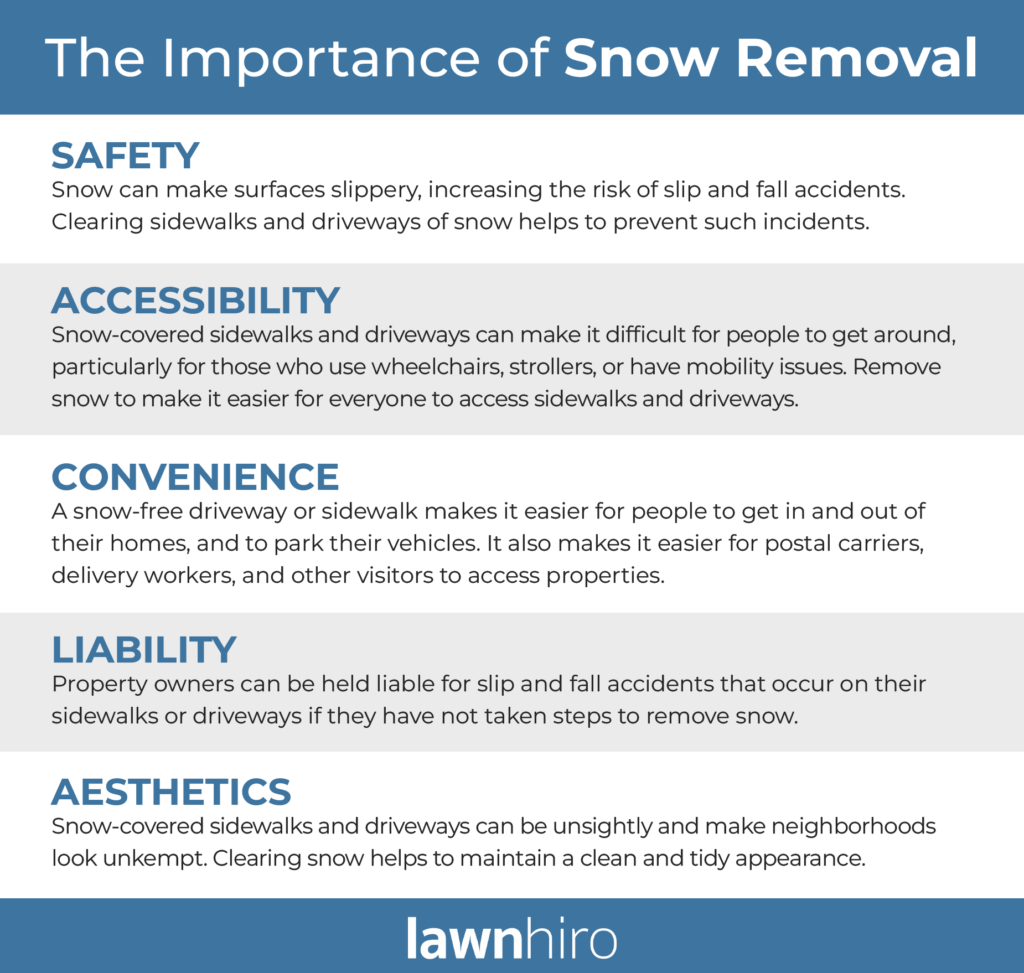 The Importance of Snow Removal
Safety
Snow can make surfaces slippery, increasing the risk of slip and fall accidents. Clearing sidewalks and driveways of snow helps to prevent such incidents.
Accessibility
Snow-covered sidewalks and driveways can make it difficult for people to get around, particularly for those who use wheelchairs, strollers, or have mobility issues. Remove snow to make it easier for everyone to access sidewalks and driveways.
Convenience
A snow-free driveway or sidewalk makes it easier for people to get in and out of their homes, and to park their vehicles. It also makes it easier for postal carriers, delivery workers, and other visitors to access properties.
Liability
Property owners can be held liable for slip and fall accidents that occur on their sidewalks or driveways if they have not taken steps to remove snow.
Aesthetics
Snow-covered sidewalks and driveways can be unsightly and make neighborhoods look unkempt. Clearing snow helps to maintain a clean and tidy appearance.


Lawnhiro Is Here To Help
Regular snow removal during winter is crucial to ensure safety, accessibility, reduce liability, and improve the appearance of neighborhoods. Lawnhiro was created to assist neighbors year-round with tedious tasks, freeing up your time and keeping your home secure.
---