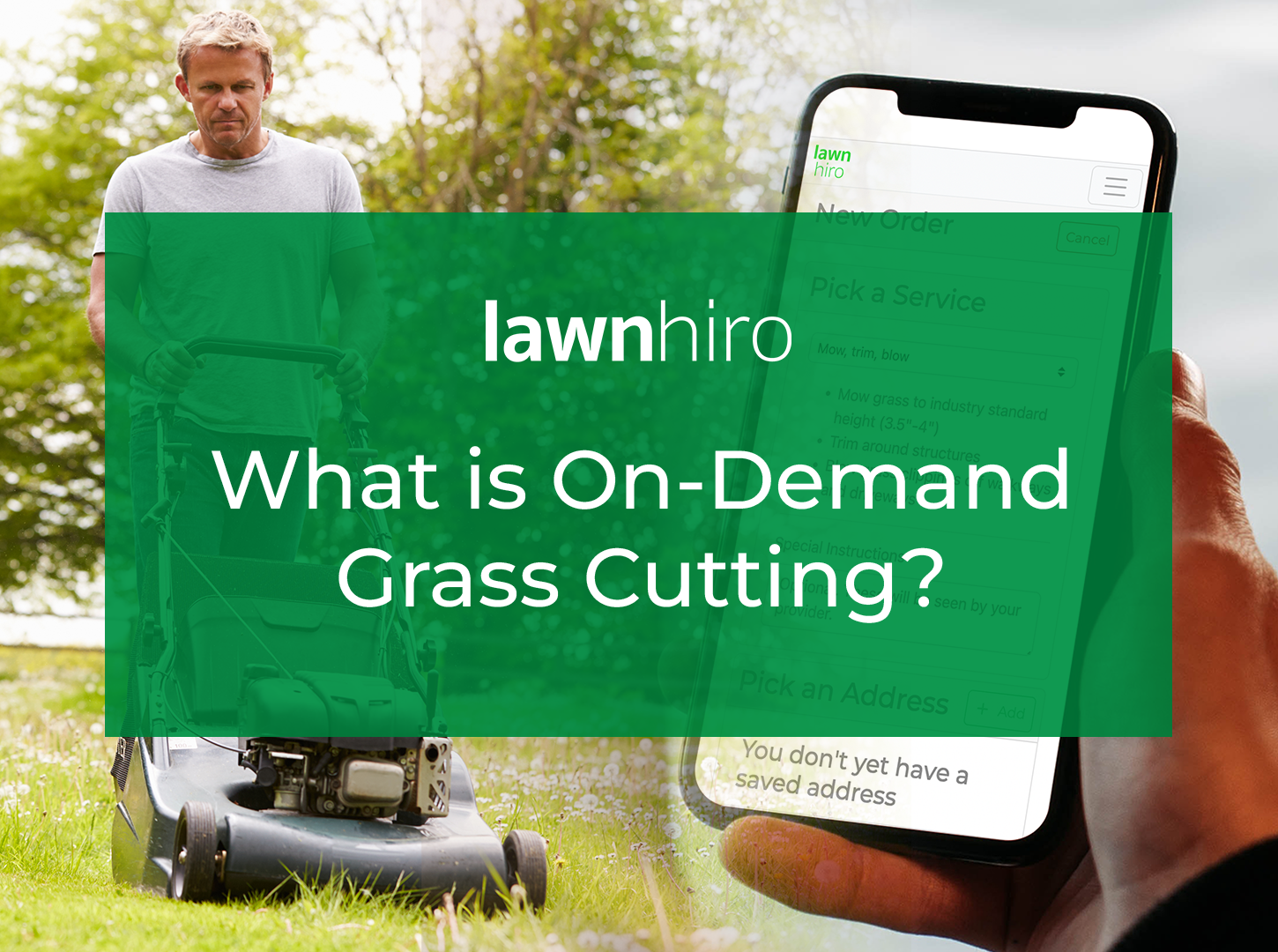 ---
---
Are you tired of dealing with overgrown lawns and the stress of finding time to maintain them? Look no further than on-demand grass cutting services provided by Lawnhiro! Our services are convenient and flexible, so whether you order after a party or before a special event, your lawn can now always look its best.


What is On-Demand Grass Cutting?
On-Demand grass cutting is when you get a professional to cut your grass on an as-needed basis, rather than maintaining a regular schedule for lawn care. This eliminates the need for long-term contracts and allows you to have more control over when your lawn is maintained.

Benefits Of On-Demand Grass Cutting
Convenience: With our on-demand grass cutting service, you don't have to worry about remembering to cut the grass or setting aside time to do it yourself. You can simply request a Lawnhiro when you need one and let us handle it.
Quality: Professional grass cutting companies often have the equipment and expertise to provide a high-quality cut that leaves your lawn looking neat and well-groomed. Our Lawnhiros are local neighbors that love to work in the yard and even come with their own mower!
Time-Saving: Lawn care can be time-consuming, especially if you have a large lawn or live in an area with frequent grass growth. By ordering Lawnhiro's grass cutting service, you can free up time to focus on other tasks or activities.
Cost-Effective: On-demand grass cutting can be more cost-effective than maintaining your own lawn care equipment and supplies, especially if you don't use them frequently. Lawnhiro provides inexpensive services with prices based on the size of your yard.
Lawnhiro To The Rescue
Lawnhiro was founded to provide on-demand lawn care services and more to neighbors around Lincoln, Nebraska (and soon around North America!). We recognized the need for this type of service in the market, as many individuals and families struggle to find the time and energy to maintain their lawns on their own. Lawnhiro is here to take the hassle out of yard care so you can have a yard you are proud of.
---