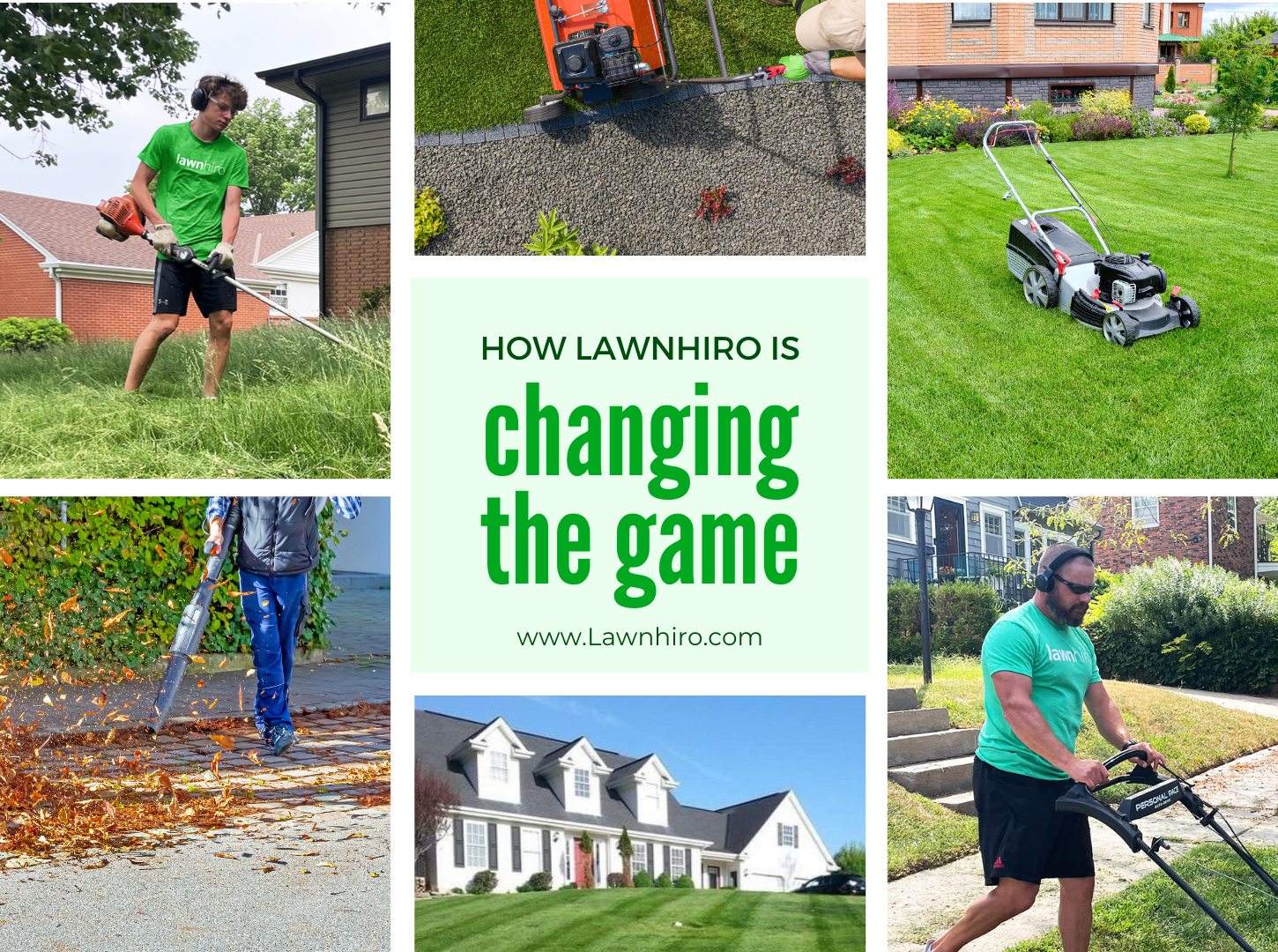 ---
How Lawnhiro's On-Demand Lawn Care Technology is Changing the Game
---
Maintaining a well-manicured lawn is often seen as a chore that robs us of precious time we could be spending on more enjoyable activities. Enter Lawnhiro, an innovative on-demand lawn care platform. Lawnhiro aims to simplify the process of scheduling and paying for lawn care while freeing up your valuable time. In this blog post, we delve into the technology that powers Lawnhiro and how it's changing the lawn care industry.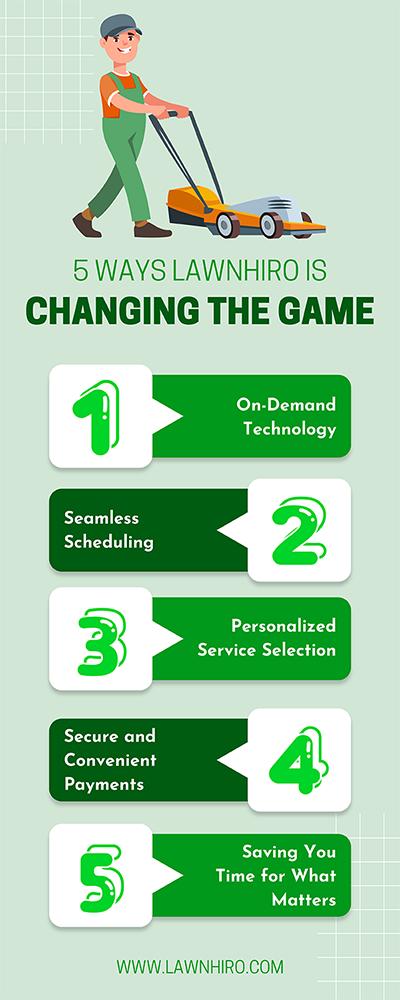 The Power of On-Demand Technology
Lawnhiro's on-demand platform harnesses the power of cutting-edge technology to bring convenience and efficiency. By leveraging the latest advancements in web development, Lawnhiro streamlines the entire process – from scheduling an appointment to completing the payment, all with just a few taps on your smartphone.
Seamless Scheduling Made Easy
Gone are the days of endless phone calls, and waiting on hold to find a suitable lawn care professional. Lawnhiro's platform allows users to effortlessly schedule their desired services with a few simple steps. Through the intuitive web app, you can specify your lawn care needs, preferred date and time, and any additional instructions. The platform then matches you with a qualified lawn care provider available in your area. Lawnhiro works hard to ensure a hassle-free lawn care experience.
Personalized Service Selection
Furthermore, Lawnhiro understands that each lawn is unique, and so are your preferences. The platform offers a range of services tailored to meet your specific requirements. Whether it's mowing, overgrown lawn rescue, or even snow removal, you can customize your service to suit your lawn's needs. With a comprehensive database of trusted providers, Lawnhiro guarantees that you'll be matched with someone who has the skills necessary to maintain your lawn.
Secure and Convenient Payments
In addition, there's no need to deal with cash or worry about finding exact change. The platform offers a secure and seamless payment system using Heartland, allowing you to pay and tip for services directly through the web app. By integrating trusted payment gateways, Lawnhiro ensures that your financial transactions are protected, giving you peace of mind. 
Saving Time for What Matters
One of the most significant advantages of using Lawnhiro's on-demand platform is the time it saves you. By taking care of the logistical aspects of scheduling and payment, Lawnhiro liberates you from the time-consuming responsibilities of coordinating with service providers. You can now focus on the activities you truly enjoy, spend quality time with loved ones, pursue hobbies like gardening, or simply relax without the burden of lawn care weighing on your mind.


Overall, Lawnhiro's on-demand lawn care platform exemplifies how technology can transform traditional industries, making them more convenient and user-friendly. With its streamlined scheduling, personalized service selection, secure payment system, and time-saving benefits, Lawnhiro empowers homeowners to reclaim their leisure time without compromising the beauty and health of their lawns.
Embrace the future of lawn care with Lawnhiro and experience a stress-free, efficient, and enjoyable journey towards a lush, well-maintained lawn. Experience the difference by scheduling service today!
---