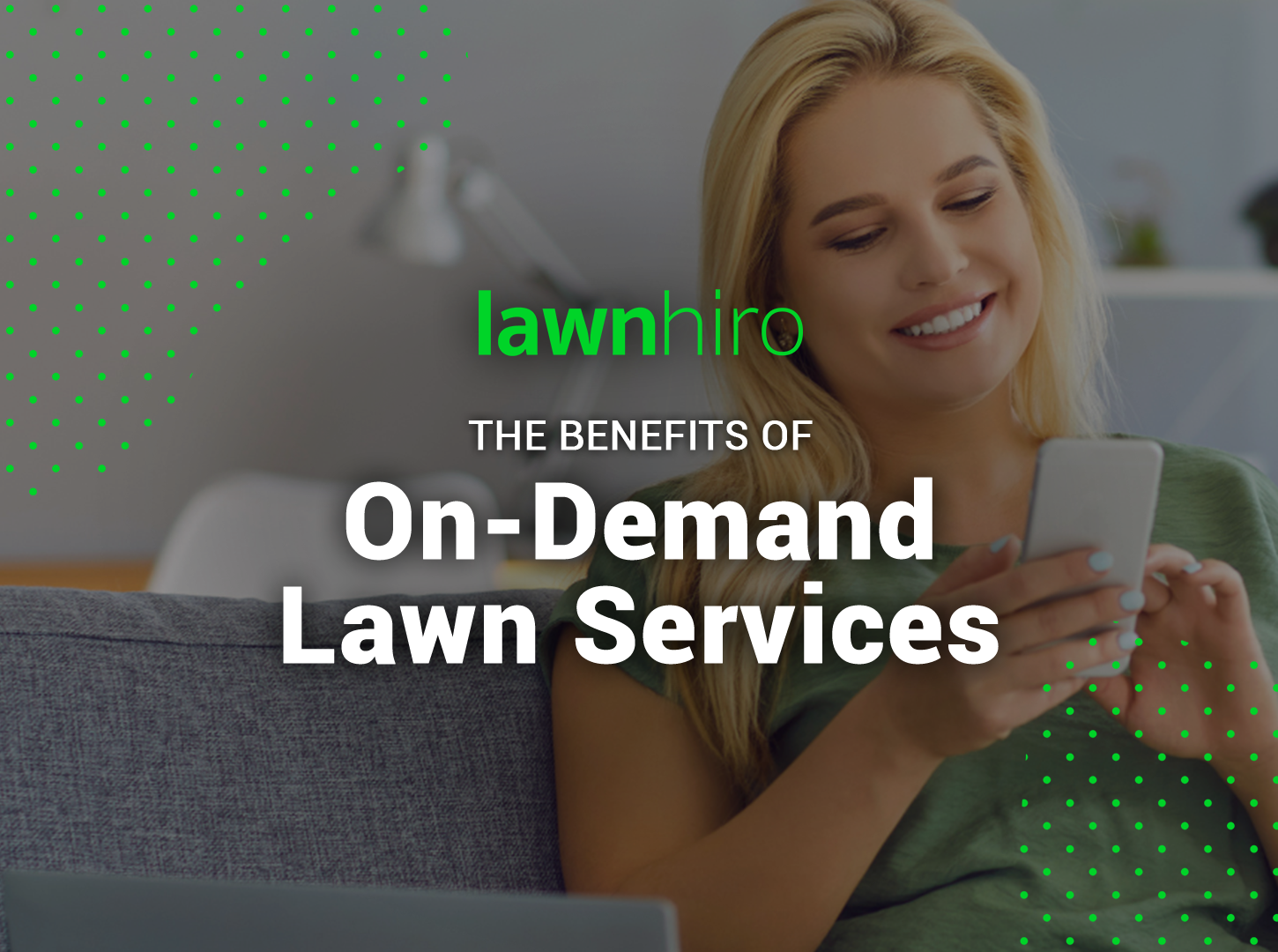 ---
The Benefits of On-Demand Lawn Services: Why Lawnhiro is the Way to Go
---
Picture this: It's a busy week, and your lawn is starting to look unruly. You want to keep it pristine, but finding the time to mow, trim, and maintain it seems impossible. Enter on-demand lawn services by Lawnhiro, the solution that fits perfectly into your fast-paced lifestyle. With plenty of benefits including convenience, flexible scheduling, and trustworthy providers, Lawnhiro is the ultimate choice for all your lawn maintenance needs.
Convenience at Your Fingertips
The most significant advantage of on-demand lawn services is convenience. With just a few taps on your smartphone or clicks on your computer, you can schedule lawn care at a time that suits you best. No more phone calls, waiting for callbacks, or endless back-and-forth discussions. It's simple, efficient, and designed to make your life easier.
Flexible Scheduling
Life can be unpredictable, and your lawn care schedule should be able to adapt. On-demand lawn services offer unparalleled flexibility. Whether you need a one-time mow or regular maintenance, Lawnhiro has you covered. If you're hosting a backyard barbecue and need your lawn to look its best or you've been away on vacation and need some extra TLC for your lawn, just log in to Lawnhiro's user-friendly platform and book the services you require.
Quality, Trustworthy Providers
When you choose Lawnhiro for your on-demand lawn care, you can rest assured that you're in good hands. Our team of lawn care providers is thoroughly vetted and committed to delivering top-notch service. Lawnhiro only partners with providers who share our passion for impeccable lawn care, ensuring that your lawn will receive the attention it deserves.
Time and Cost Savings
Hiring a traditional lawn care service often involves signing long-term contracts, committing to a fixed schedule, and paying for services you might not always need. On the other hand, with on-demand lawn services, you have the freedom to choose when and how often you want the service, resulting in potential cost savings. Moreover, you save valuable time that can be better spent with family, pursuing hobbies, or simply relaxing.

Conclusion
On-demand lawn services offer a level of convenience, flexibility, and professionalism that traditional lawn care services simply can't match. Lawnhiro's user-friendly platform, coupled with our team of skilled professionals, ensures that your lawn stays lush, healthy, and picture-perfect all year round.
So, if you're tired of stressing over lawn maintenance and want to experience the benefits of on-demand lawn care services, look no further than Lawnhiro. See how much it costs for your lawn today and discover the joy of a pristine lawn without the hassle!
Remember, your lawn deserves the best, and with Lawnhiro, you can make it happen effortlessly.
---